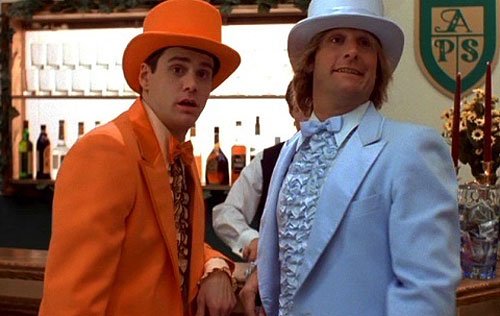 "Just when I think you possibly couldn't be any dumber, you go do something like this…"
That's right folks, 2 weeks before the free agency period begins, the Bears fired their Director of Pro Personnel, Bobby DePaul.  Yeah, the guy that manages all the free agent signings and trades.  Yep, the guy responsible for the Jay Cutler trade, along with some nice signings over the last 8 years including: Thomas Jones, John Tait, Desmond Clark, Roberto Garza, Devin Aromashodu, and the most accurate kicker  in NFL history (including playoffs), Robbie Gould.  But don't get me wrong, he wasn't perfect either.  I mean, Kordell Stewart and Jonathan Quinn did fall under his regime.  Now, I'm not counting the worst ever the very dissappointing Adam Archuleta and Orlando Pace, since Hub Arkush confirmed that those were total Lovie Smith signings.
And now the rumor is Greg Gabriel, the Director of College Scouting, is the next to go with the draft being just around the corner.  Why wouldn't they do this in January?  Way to go!  Nice timing guys!    This is basically the same as firing Santa Claus in early December.
I honestly don't know what else I can say, this is a total embarrassment as a Chicago Bears fan…..so I guess I'll just leave you with this:
"That's it!  I've had it with this dump!  We've got no food, we've got no jobs, our pets' heads are falling off!!"